Car Removal Auckland Pays upto $12,000 cash for your Toyota Nissan, Hino, Isuzu, Mitsubishi, Canter, Volvo & Mercedes, Hiace, Hilux, Landcruiser, Dyna, and Rav4 from 1985 To 2013 Dead or Alive
0800 227 289 We Have Branches in Whangarei, Hamilton, Tauranga, Rotorua, Napier, Wellington, Christchurch, Dunedin NZ
Call us today no matter where you live In New Zealand we will come to you and pick your vehicle up today and pay you cash on the spot and You get free car removal, Nation Wide
Car Removal can Pay You From $150 To $12,000 cash for any vehicle any age and in any condition. Our vehicle removal team will pay you cash when they come to pick up your vehicle. Want to know how much cash you can get? Just call us on 0800 227 289 or use the quote form on the right.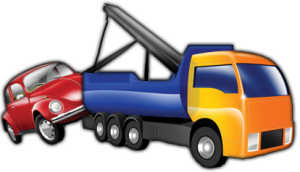 Free removal New Zealand top Cash Paid for Toyota, Local dismantlers
Our Toyota dismantlers offer FREE vehicle removal from anywhere in Auckland, for Toyota and any other Toyota Makes of vehicle. We operate from South Auckland through to the North Shore, Eastern suburbs out to Waitakere. To book our free Toyota removal service, just fill out the form on this page or call us on 0800 227 289
Recycling all Toyota vehicle models
We pay cash for all models of Toyota including the common models below! Keep Reading for all makes of vehicle
Toyota Corolla
Toyota Hiace
Toyota Hilux
Toyota Avalon
Toyota Camry
Toyota 4runner
Toyota Land Cruiser
Toyota Prius
Toyota Rav4
Toyota Yaris
Toyota Starlet
Toyota Altezza
Toyota Supra
Toyota Celica
Toyota Echo
Toyota Estima
We also pay top cash for Toyota Hilux, Landcruiser, Nissan, Canter, Hino truck range. If you need Hino wreckers in Auckland, please contact us for a cash quote.

Buy quality used Toyota parts
If your Toyota vehicle needs a replacement part, you can get high quality parts through us for a fraction of the cost of a brand new part. All second hand Toyota parts are thoroughly inspected and we only sell parts in good condition. Find out more about our Service take a browse in our site now.
Toyota wreckers Auckland service areas
Car Removal New Zealand - Up to $12,000!
You can sell your Nissan to our Auckland wreckers and get the very best price for it. Our team pay up to $12,000 cash for any Nissan car, ute, van, 4WD or truck. We also buy vehicle made by any of Nissan related companies - Datsun, Infiniti and UD Nissan Diesel vehicles.
Want a free cash quote for your Nissan and to book free removal? Just call us on 0800 227 289. You can also use the form on the right and we will call you back asap. You can read more about our Auckland Nissan wreckers below the image.
Free Auckland Nissan removal and instant cash
We offer completely free removal services for Nissan vehicles throughout the Auckland region. You can book our Nissan removal team by calling us on 0800 227 289, filling out the from on the right or visiting. We offer the same free car removal services for all other manufactuers as well.

Nissan recycling for all models
We recycle all Nissan models of any age and any condition. Below is a list of common Nissan models that we regularly pay cash for and dismantle. If your Nissan is not on the list, don't worry - we will still pay you for it.
Nissan Silvia
Nissan Sentra
Nissan Silvia
Nissan Almera
Nissan Avenir
Nissan Bluebird
Nissan Cefiro
Nissan Elgrand
Nissan Frontier
Nissan Fuga
Nissan Skyline
Nissan Homy
Nissan Maxima
Nissan Navara
Nissan Patrol / Safari
Nissan Primera
Nissan Pulsar
Nissan Sentra
Nissan Serena
Nissan Sunny
Nissan Terrano
Nissan Tiida
All Datsun models
UD trucks - Nissan Diesel
Second hand Nissan parts
If your Nissan needs a replacement part, you can get quality second hand Nissan parts from us! All parts are checked for quality prior to every sale and you can save a lot of money compared with buying brand new parts. Find out more about Us here.
Nissan wreckers service areas
Isuzu wreckers Auckland - Get $12,000 cash!
You can get up to $12,000 cash for your Isuzu 4WD or truck - no matter what condition it is in. We offer the best cash payouts for Isuzu's in Auckland and also provide a free removal service for all makes and models of vehicles.
Call us on 0800 227 289 for an instant cash or use the form on the right. You can also book a pickup at the same time. You can get more information on our Auckland Isuzu wreckers below the image.
Up to $12,000 cash for Isuzu trucks and 4WDs
We pay the top prices for old or broken Isuzu in Auckland. You can get up to $12,000 instant cash from our team when we come to remove your vehicle. Get a cash quote by calling 0800 227 289, by filling out the form on the right hand side.
Free Isuzu removal in Auckland
On top of paying cash for Isuzu, we offer free removal from wherever your vehicle is in the great Auckland region. Just let us know where the vehicle is and we will be there as soon as possible to take it away.
List of Isuzu vehicles we recycling
Below is a list of Isuzu models that we regularly remove and dismantle. If your Isuzu is not on the list, we will still take it.
Isuzu D-Max
Isuzu MU
Isuzu N Series
Isuzu F Series
Isuzu FX Series
Isuzu FY Series
Isuzu Giga
Isuzu 4WD
Isuzu Crew Cab
Isuzu wreckers Auckland free removal areas
We remove Isuzu vehicles from anywhere in the greater Auckland region. The map below shows the areas that we regularly service. If you are outside of these areas, please contact to check if we offer free removal in your area.
Find Out Your vehicle Detail Click Here
Find Out How To De-Register Your Vehicle Click Here
Find Out More About Cash for Cars in Wikipedia Click Here
The Smart & Easy Way To Sell Your Vehicle!!
..
Car Removal Servicing New Zealand Wide
Kerikeri, Paihia, kaikohe, kawakawa, Hikurangi, whangarei, Dargaville, Ruakaka, Waipu, Wellsford, Warkworth, Orewa, Kumeu, Auckland, Manurewa, papakura, Pukekohe, thames, Huntly, Ngaruawahia, Morrinsville, Pkete, Hamilton, Cambridge, Te awamutu, Otorohanga, Waihi, Katikati, Tauranga, Papamoa, Te Puke, Rotorua, Kawerau, Whakatane, Opotiki, Taupo, Tokoroa, Gisborne, Napier, Hastings, Taumarunui, Palmerston North, Foxton, Wellington, Christchurch, halswell, Lyttelton, Rangiora, Kaiapoi, Hornby, Dunedin, New Zealand